CSA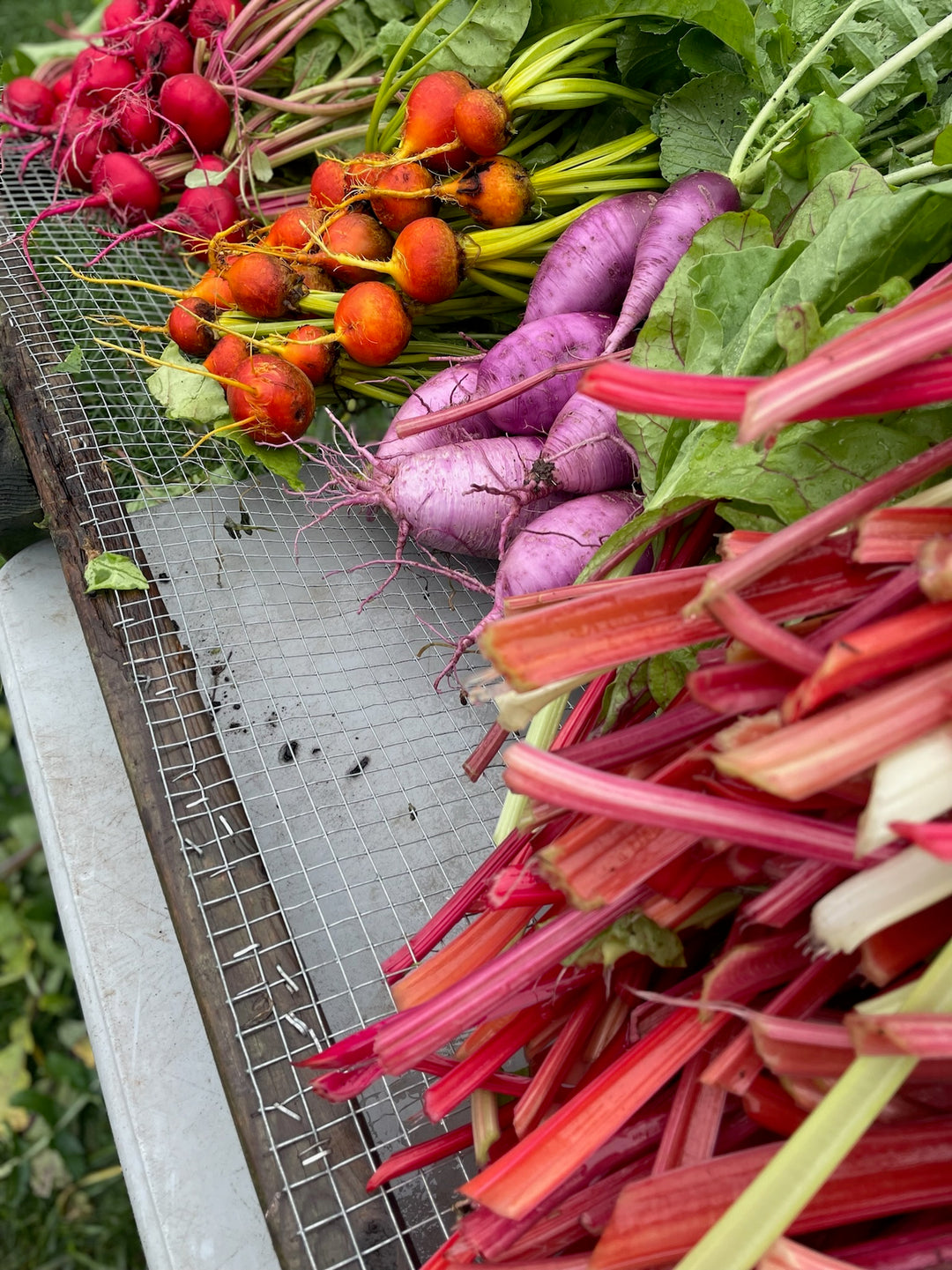 Our CSA will run for 10-weeks, and will feature veggies such as Kale, Bok Choy, Mizuna, Napa Cabbage, Yard long beans, Purple Sticky Corn, Water Spinach, Cilantro, Eggplants, Radishes, Shishito Peppers, Hmong Cucumbers, Melons, and Tomatoes. Our standard shares are $49/week.  We will have a Summer session from June to August and a Fall session from August to October.
It's important for us, as growers, to participate in building a local food system and help the community access good, ethically, and ecologically grown food. We can't do it alone, but through our sliding scale model, and the support of our members, we hope that there is something for everyone.
Pick up locations: Picton Farmers Market (Picton) and at the Farm. We will get in touch with you 2 weeks before the start of our CSA to confirm your preferred pick up location. 
Learn more about our CSA here.
CSA - Mini Box Subscription

Regular price

From $30.00

Regular price

Sale price

$275.00

View details

CSA - Standard Box Subscription

Regular price

From $50.00

Regular price

Sale price

$450.00

View details

CSA Farm Card

Regular price

From $250.00

Regular price

Sale price

$1,000.00

View details